Each year the society holds an annual meeting which includes paper sessions, symposia, posters, a distinguished lecture, business meeting and lots of high quality scientific interaction.
Future Meetings
The following meetings have been tentatively scheduled:
June 2019, University of Waterloo, Myra Fernandes
June 2020, Simon Fraser University, Thomas Spalek
June 2021, McGill & Concordia University, Debra Titone/Jelena Ristic (McGill) and Aaron Johnson (Concordia)
These venues are in accord with the location formula of East-Central-West- Central for the annual conference. The Quebec-Atlantic boundaries and the Ontario-Manitoba border define the three regions.
Thanks to Aimée Surprenant, Ian Neath, Kathleen Hourihan and their team for organizing the 28th annual meeting, held jointly with the Experimental Psychology Society July 4th - 7th, 2018 in spectacular St. John's, Newfoundland. The weather was great, and the presentations even better!
CSBBCS 2017 - University of Regina
Thanks to Chris Oriet and his team for organizing our 27th annual meeting, which took place June 2nd - 4th, 2017 on the small but mighty campus of the University of Regina.
CSBBCS 2016 - University of Ottawa
A huge thank you to Charles Collin and his superb team of organizers for staging our very successful 26th annual meeting at the University of Ottawa.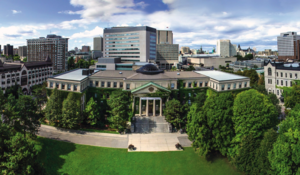 CSBBCS 2015 - Carleton University
Guy and his team did a terrific job organizing our 25th annual meeting on the beautiful campus of Carleton University. A big thanks to all of you.
CSBBCS 2014 - Ryerson University
A tremendous thank you to Ben Dyson and his team for organizing the huge, and hugely-successful 24th annual meeting on the sprawling campus of Ryerson University.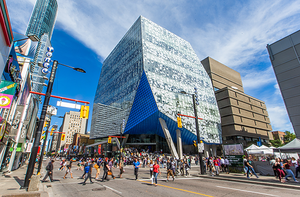 CSBBCS 2013 - University of Calgary
CSBBCS 2012 - Queen's University
| | |
| --- | --- |
| The CSBBCS executive would like to thank Hans Dringenberg and his organizing committee for all of their hard work putting on our 2012 meeting in Kingston. This was a huge, successful meeting with nearly 400 registrants. Well done! | |
NOTE ABOUT COVID19
In light of the rapid developments worldwide, regarding the potential spread of the COVID-19 virus, the CSBBCS has decided to cancel the CSBBCS annual meeting that was to take place at Simon Fraser University in Burnaby, BC from June 5th to 7th 2020.
Please plan to join us in Montréal in 2021.
Thank you,
CSBBCS Executive and the CSBBCS 2020 organizational team
The CSBBCS has archived its collection of conference programs, photos, and published abstracts resulting from our annual meetings. View the archive here.