Concordia University: Limited-Term Teaching Appointments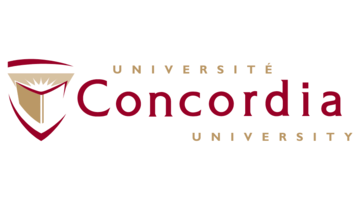 Job title: Limited-Term Appointments in the Department of Psychology (7)
Date posted: April 7, 2021
Application deadline: May 5, 2021
Advertised until: Position is filled
Position description
The department of Psychology at Concordia University is seeking teaching expertise in the following areas:
Cognition Sensation and Perception;
Introductory Psychology;
Lifespan Development;
Neuroscience;
Psychopathology;
Research Methods and Statistics;
Social Psychology.
Successful applicants must be qualified to teach introductory and advanced-level courses in these domains.
Qualifications and assets
Eligible applicants should have a PhD degree in Psychology or a related field. Candidates must also demonstrate their ability or potential to teach at the undergraduate level. Evidence of teaching effectiveness is the key attribute by which qualified candidates will be ranked.
How to apply
Applications should be addressed to the department chair, Dr. Aaron Johnson at Psychology.Chair@concordia.ca (with cc to the Chair's Assistant, Linh Tran at psychology@concordia.ca). The application should consist of a single .pdf file and must include a cover letter clearly identifying the title, a detailed curriculum vitae, a teaching philosophy/interests' statement, and the names and contact information of three referees. Electronic applications should be submitted by May 5, 2021, but will continue to be reviewed until the position is filled. Only short-listed candidates will be notified. The appointment is expected to commence on August 1, 2021.
Concordia University is strongly committed to building a diverse, equitable, and inclusive community, and recognizes the importance of inclusion in achieving excellence in teaching and research. As part of this commitment to providing our students with the dynamic, innovative, and inclusive educational environment of a Next‐Generation University, we require all applicants to articulate in their cover letter how their background, as well as lived and professional experiences and expertise have prepared them to teach in ways that are relevant for a diverse, multicultural contemporary Canadian society.
These ongoing or anticipated examples can include but are not limited to:
teaching about underrepresented populations
mentoring students from underrepresented backgrounds
committee work
offering or organizing educational programming
participation in training and workshops
Concordia University recognizes the potential impact that career interruptions can have on a candidate's record of research and will take them into careful consideration in assessing applications and throughout the selection process.
All applicants will receive an email invitation to complete a short equity survey. Participation in the survey is voluntary and no identifying information about candidates will be shared with hiring committees. Candidates who wish to self-identify as a member of an underrepresented group to the hiring committee may do so in their cover letter or by writing directly to the contact person indicated in this posting.
Adaptive measures
Applicants who anticipate requiring adaptive measures throughout any stage of the recruitment process may contact, in confidence, Nadia Hardy, Interim Deputy Provost and Vice-Provost, Faculty Development and Inclusion at vpfdi@concordia.ca or by phone at 514-848-2424, extension 4323.
More information can be found here.