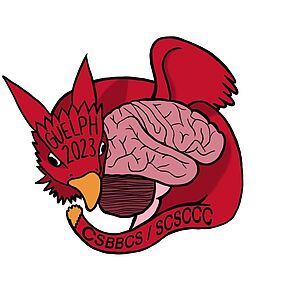 Welcome! The 33rd Annual meeting of the CSBBCS, hosted by the University of Guelph, will take place in-person July 17th to 19th, 2023 at the University of Guelph. The organizing committee is thrilled to be hosting this year.
Registration is now OPEN with early bird pricing until June 15th, 2023! The registration fee is $160 for Associate Members and $200 for Full Members. Prices increase to $180 and $220 after June 15th.
Lunch, coffee, and snacks will be provided each day of the conference.
Banquet tickets can be purchased for an additional $20 but seating is limited to 320 registrants on a first come, first served basis. The banquet takes place on July 18th from 6:30 pm to 9:00 pm.
There is a WiCS-C session on July 17th from 3:15 pm to 5:00 pm.
There is a student social event on July 17th from 9:00 pm to midnight. Please note that this event is 19+.
T-shirts are available for purchase for $25.
Please register HERE.
Check out all Guelph has to offer here.
A preliminary and tentative schedule is available here. Please note that the schedule is subject to change.
Please check this page for updates and information.