2016 Donald O. Hebb Distinguished Contribution Award Winner: Dr. Donald Stuss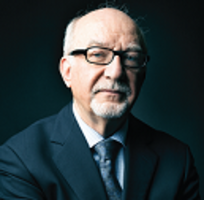 Donald T. Stuss, Ph.D., is a clinician, teacher, scientist, and administrator. He currently is Professor of Medicine and Psychology at the University of Toronto; Scientist at the Rotman Research Institute of Baycrest Centre and the Hurvitz Brain Institute, Sunnybrook Health Sciences Centre.
As a neuropsychologist, he has worked primarily in patients who have changes to their frontal lobes, as might occur after stroke, traumatic brain injury or dementia.
His research has had considerable impact on rehabilitation and treatment of these patients. His edited book on Cognitive Neurorehabilitation 2nd ed. (2008) won honourable mention by the British Medical Association. His theory on frontal lobe functioning is being used by the Oliver Zangwill Institute to guide their therapy interventions in individuals with traumatic brain injury.His research parallels his clinical interest. Through the lens of the anatomy and functions of the frontal lobes, he studies the impact of damage in these regions in different patient groups. As a Principal Investigator, over his career he obtained over $17M in Canadian research funding, $4M in US research funding, and over $3M CDN in equipment funding. He has published over 215 peer-reviewed scientific manuscripts, 50 chapters, 1 co-authored book and 4 edited books. His co-authored book, The Frontal Lobes (1986), summarized the existing human literature on frontal lobe function and dysfunction and is considered the classic historical volume. His publications have been cited over 19,000 times.
As an administrator, Dr. Stuss developed de novo two neuroscience research institutes which became internationally renowned. He is the founding Director of the Rotman Research Institute of Baycrest Centre (1989-2008). He is also the founding President and Scientific Director of the Ontario Brain Institute (2011-2015).
Stuss has received many honours in recognition of his service to his universities, his province, his country, his discipline, and for clinical and research leadership. He received the Order of Ontario, and was elected as a Fellow in two of the three Canadian Academies of Science – the Royal Society of Canada (FRSC), and the Canadian Academy of Health Sciences (CAHS) (the third is engineering). In 2004, he was elected to University of Toronto University Professor status (awarded to a maximum of 2% of the tenured university academic staff). He has been elected as Fellow of multiple national and international societies: AAAS, APA (four separate Divisions - 3, 6, 20, 40), APS, American Heart and Stroke Association, and CPA. Dr. Stuss has received two lifetime achievement awards from two different neuropsychological societies; the Gold Key Award American Congress of Rehabilitation Medicine, and most recently the Donald O. Hebb Distinguished Contribution Award, Canadian Society for Brain, Behaviour and Cognitive Science's highest recognition of scientific contributions.